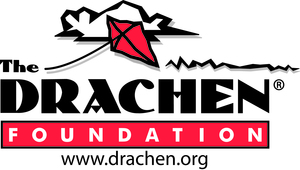 News from Drachen Foundation
Tyrus Wong, a Kiting Legend
"I don't like to fly on windy days like today. It's not good. I'm not going to come out to the beach anymore, this is not good to fly in. Too strong. Wind is too strong…look at my owls. They flying everywhere…too much wind."
That was my introduction to a legend in life, Tyrus Wong. Many of you may never heard of him, but for the few of us that are members of the "mature" kite club, Tyrus Wong is an icon of the skies.
---
Drachen Library Collection Now Online!
Unfortunately it takes many hours of data tagging to prepare our collection for view on our website. A field of information about the item must be completed by a person who knows the piece and can photograph it and upload it to our site. This cannot be done in any other way than having this knowledgeable person focus on each item as if they were a patient with a need for personal attention.
At Drachen, we are happy to announce having our entire collection of kite and related subject books for your viewing on line. Cross reference your own collection to see what you might be missing or if there is something we don't have, upload your publication and make us aware of it!
---
'Pictures of the Floating World' from the Skinner Collection
Scott Skinner has one of the most unique collections of Japanese prints in the world because of his focus on collecting prints with kite images. When collecting, one should have a focus, trying not to stray too far from the subject matter, so that you build a strong base for the collection. Within his own collection, Scott has discovered another "style" of Japanese printing, a format which is interactive. And we ask, how does one interact with a Japanese kite print?
---
Our Favorite Kite Kit
In the many years of offering kite kits for us at Drachen, the single most successful and inexpensive kite kit has been the Trépanier Trapezoid. This remarkable kite is successful in a variety of wind conditions (light or strong), can be built easily by different age groups (young or old) and is easy on the budget (a fabulous flying kite for $1.25 that includes everything!?!)
It is a most stable flyer that can be adapted into anything – just use your own imagination! Change the quality of the paper, make several (even up to 12) of the same kite, bridle them together and make a train.
This is the BEST of festival kites. Check it out.
Learn more about the Trep Trap >
---
Drachen Hosts an Intern
In the nonprofit world, there are times when we work with the community to bring insight into what we do. Such was the case when I received a call from Nathan Hale sophomore, Lupe Carlos. His assignment at his school was to "shadow" someone who works in a nonprofit. He called me, having met me though his mother, he remembered me as
the kite lady
.
---
Discourse Issue 12 is Here!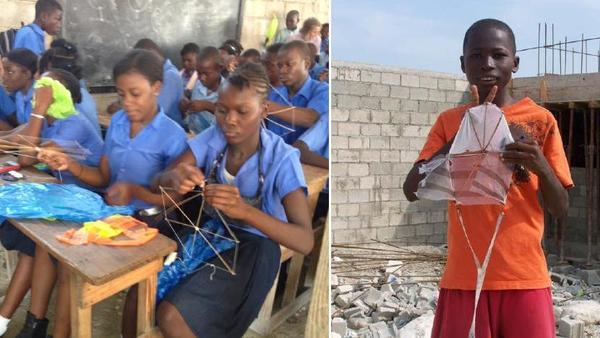 Drachen Foudation
| 3131 Western Ave Suite M321 | Seattle, WA 98121
Phone: 206-282-4349 | info@drachen.org |
www.drachen.org